I have some ideas that I think, bizarre as it may seem, Visual Studio 6.0 might actually be useful for. Yep, this is the version that came out in 1998. I still have my original copy from around that time. This was before all that new-fangled .NET stuff came out.
I had Linux on this old laptop, so first things first we'll need Windows. I was using NT 4.0 back when I originally worked with this stuff, but that doesn't support USB without some fiddling around, and I have XP as well, so here we go.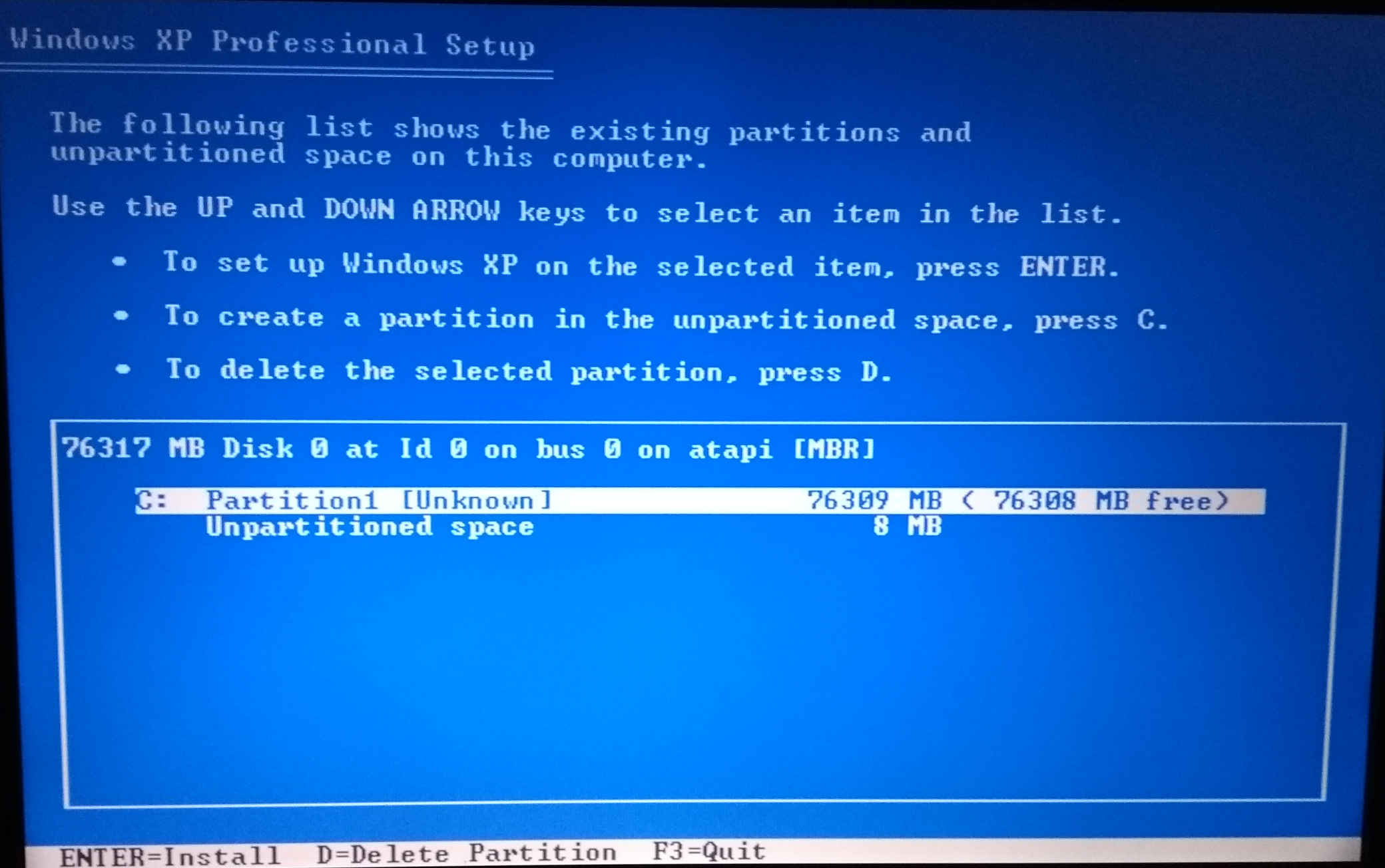 That worked without a fuss. I'd forgotten about that famous Bliss background.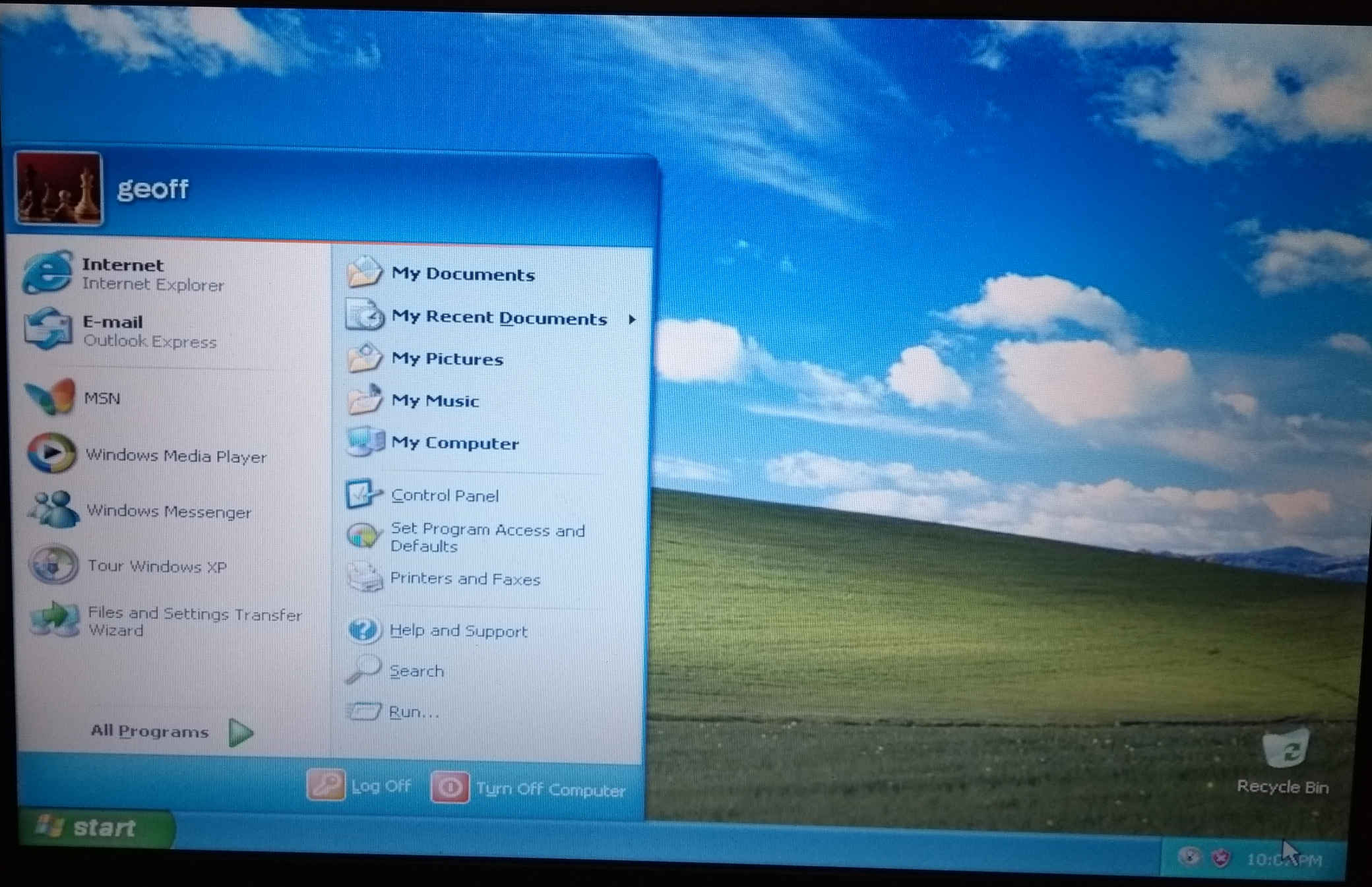 Now for the real deal. I managed to find my old CD for Studio. I must have got this around the year 2000, because .NET came out in 2002.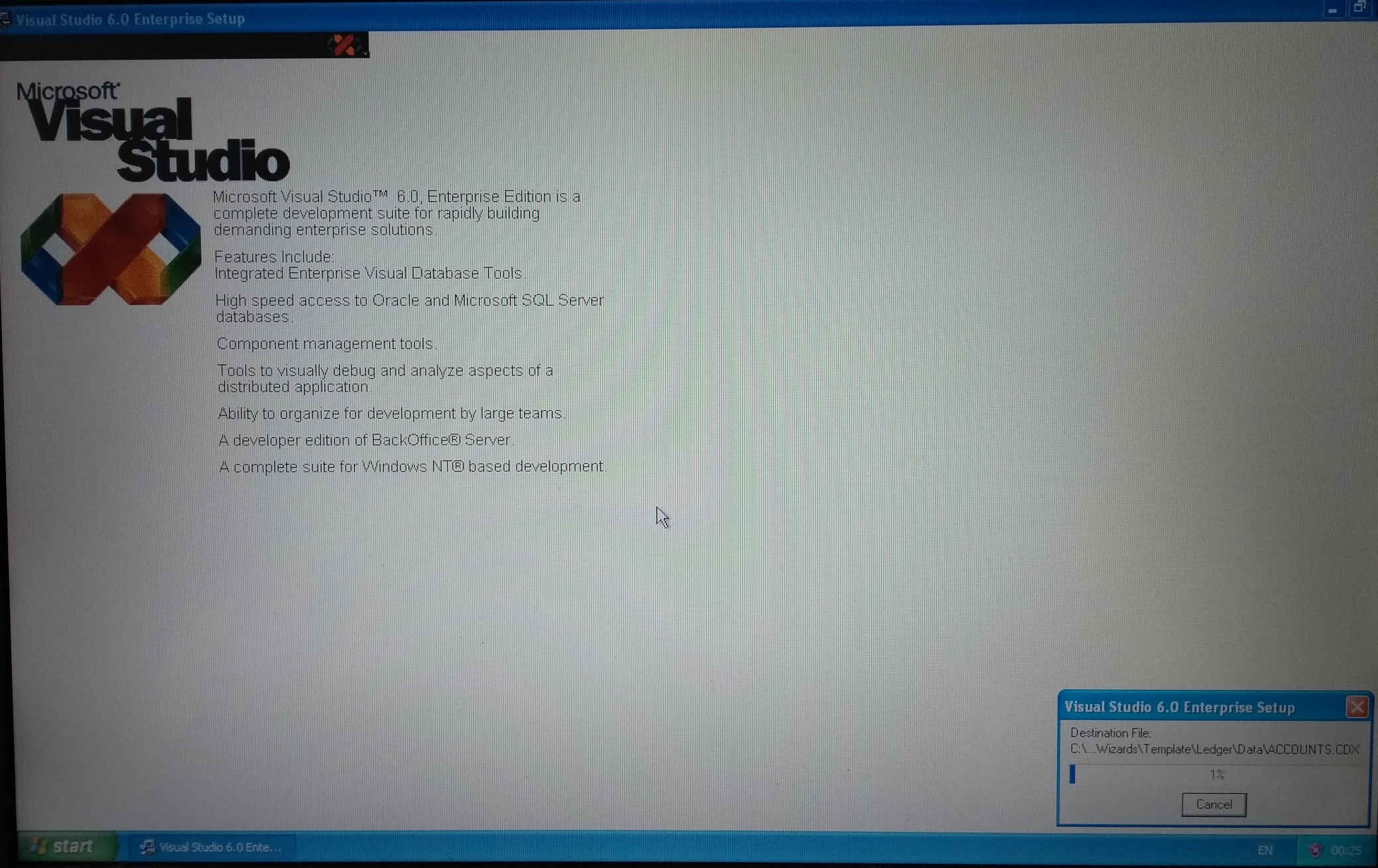 It mostly went fine, but this is… interesting: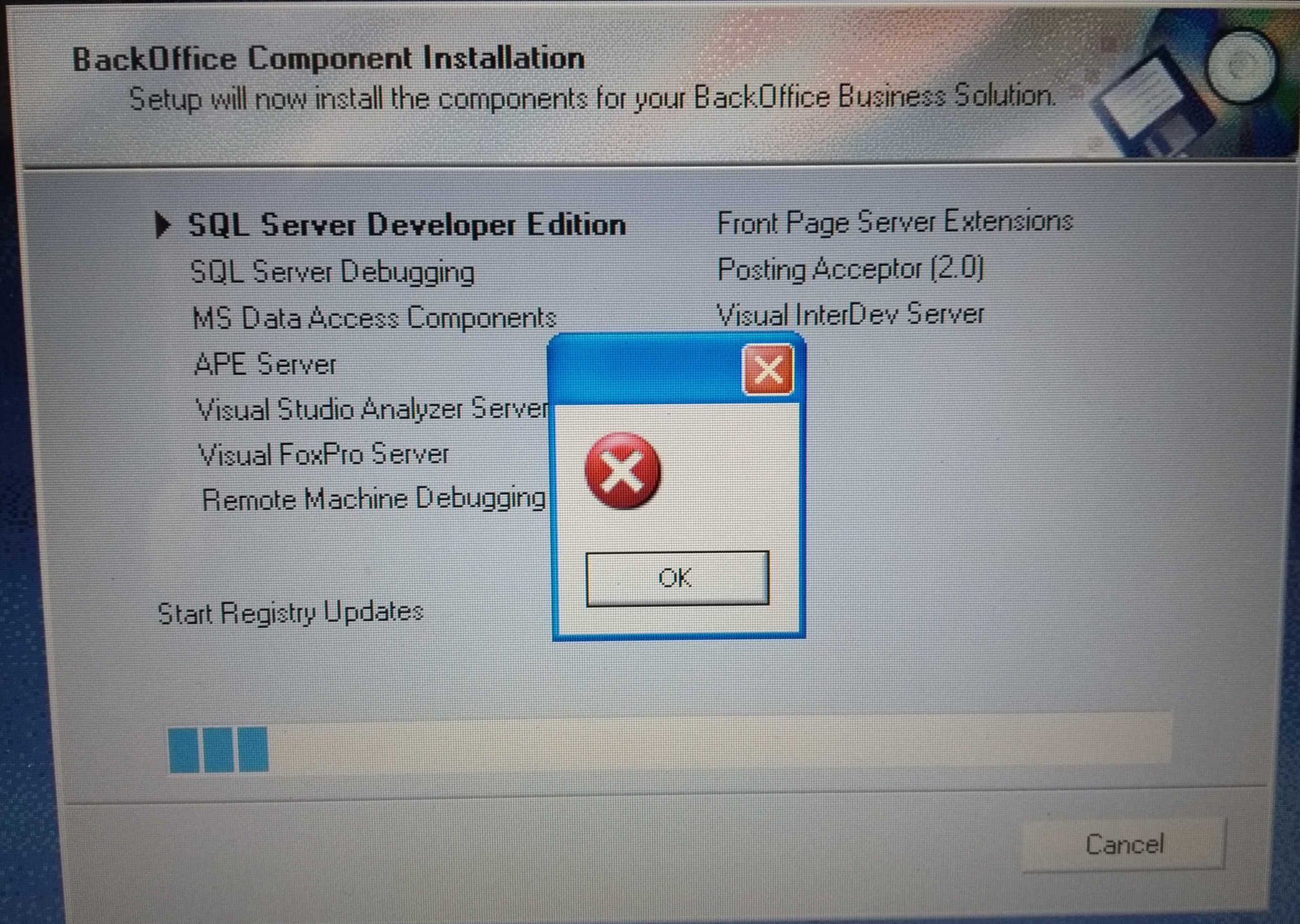 I've been tinkering, and it's starting to come back to me.